In Tel Avivi, a variety of large 4-5 room apartments with spacious terraces, garden apartments and 5-6 room penthouses with a smart and prestigious design.
The apartments have luxurious master suites and exceptionally rich technical specifications so you can feel comfortable in your green surroundings.
The project is in an excellent location, on one of the last land reserves in the city, in the Kfar Shalem neighborhood undergoing renewal.
Without leaving town you can enjoy a neighborhood park and hundreds of dunams of greenery waiting for you within walking distance at the National Park, the Safari, Sharon Park and the nearby South Park.

The green development, the spacious construction and the location that brings your quiet corner of the city to the Ayalon Highway, to Route No. 4, to main traffic arteries and everything that the city that never stops can offer, make "Tel Avivi" one of the most attractive residential opportunities in the city.
Want to get more details about the project?
Fill your info and we will get back to you as soon possible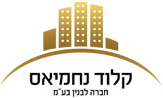 4-6 rooms, garden apartments and penthouses